Which gemstone corresponds to your birth month ?
Find out which stone corresponds to your birth month ! The calendar includes both gemstones and semi-precious stones. Each has a unique story that gives it an unequalled value. Nowadays, wearing a birthstone still has symbolic significance.
January

Garnet
Garnets are energising and regenerating semi-precious stones. Originally, they were known for their power to cure blood illnesses. Garnets bring harmony, prosperity and peace. They also symbolise truth, sincere feelings and faithfulness. Garnets are stones with many positive connotations.
February

Amethyst
Amethysts symbolically represent power and are associated with wisdom and humility. Formerly, they were attributed with protective virtues against poisoning and drunkenness. This stone offers protection from negative environments, helps awaken consciousness, maintains mental alertness and encourages meditation.
Mars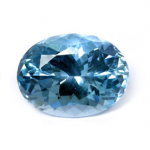 Aquamarine
Aquamarine is the symbol of hope and youth. When offered as a wedding gift, it ensures a long-lasting relationship. The stone is also associated with the sea due to its lovely crystal blue colour. It is said to protect anyone who takes to the seas.
April

Diamond
Diamonds traditionally symbolise love but also unity and commitment. They have a noble, romantic value and as they are unalterable and eternal, they are widely used for engagement rings. Diamonds also symbolise peace and purity.
May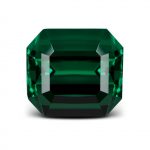 Emerald
Emeralds offer eternal youth and good health to those who wear it. They are also known as the stone of wisdom, learning and universal knowledge. They are also associated with motherly love and clairvoyance thanks to their healing qualities for eye diseases.
June

Pearl
Pearls are the symbol of femininity, natural beauty, purity and gentleness. This gem symbolises the charm of Aphrodite, the goddess of love and beauty. Pearls are a true gift of nature for mankind. They bring love and fertility and have beneficial health properties.
July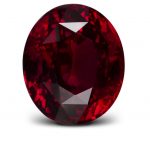 Ruby
Rubies are the symbol of love, loyalty and happiness. This gem is associated with passion and is said to protect from seduction and infidelity. Before being surpassed by diamonds, they were considered to be the most precious of stones.
August

Peridot
Peridot is the symbol of serenity and purity. This stone was formerly used to keep bad spirits at bay. Symbolically, the beautiful green colour is a reminder of the olive tree. Peridot acts as a purifier for subtle, physical and mental bodies.
September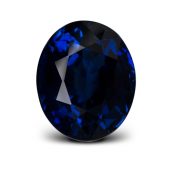 Sapphire
Sapphires exist in a variety of colours, but it is the blue sapphire that represents September. It symbolises peace and serenity and reflects the colour of the sky. It is also thought to stimulate wisdom and spirituality. It encourages imagination and creativity too.
October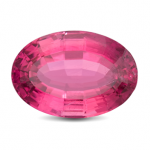 Tourmaline
Pink tourmaline brings unconditional love. It is considered as the stone of poets, writers and artists because it enhances imagination and creativity in those that wear it.
November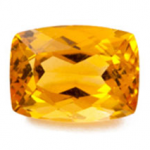 Citrine
Citrine radiates positive energy. It symbolises prosperity, stability and abundance. It is known as the stone of success. Citrine brings joy and happiness to those who wear it and combats all kinds of negative energy.
December
Turquoise
Turquoise plays a purifying role and establishes joy and peace. For Tibetans, it symbolises the sky and water, bringing luck and protection by eliminating all kinds of negative energy. Turquoise is also the colour of good fortune.