Our team will bring your ideas to life by creating the jewel of your dreams. We are here to advise and help you to create your very own jewellery.
Below you will find the four stages in the creative process for your jewellery (from the choice of stone to the final setting) :
Stage 1 : Discussing your requirements
For the first stage of the process, we invite you to our showrooms in Paris or Antwerp so that you can tell us all the characteristics of the stone you have in mind. This is the perfect time for us to show you the different grades of diamond clarity under the microscope as well as a colour palette (+ or – white) to help you select the right balance.
You'll soon know everything there is to know about gemstones !
Stage 2 : Choosing the stones
At the end of our first meeting, we show you a selection of the stones which match your criteria most closely. These stones come with a certificate in order to guarantee their authenticity. One of these will be the stone of your dreams that will take its place on your setting.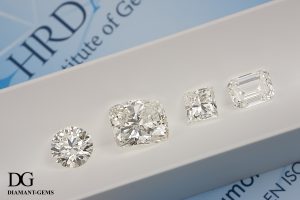 Stage 3 : Designing and making the 3D model
Once you have chosen your stone, we sit down with you to design your piece of jewellery. We can also show you some settings which have already been made.
Now that we've agreed on the design criteria, our designers can make the 3D model of your setting. This model has the same dimensions as the centre stone and the proportions that you desire. You will be able to make changes to the model and ensure that it is exactly how you would like it to be.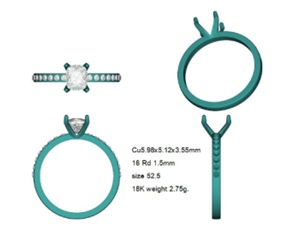 Stage 4 : Making your jewellery
We invite you back to our showroom to show you the 3D model of your ring so that you can have a general ideal of how it looks and its proportions.
We can offer you a wax model if the design of your ring is more complex.
Once we are sure that you are happy with the 3D model, we get in touch with our studio so that they can start making the ring.
It takes about four weeks to make a bespoke ring in our studios from start to finish.
Each one is unique, from the centre stone to the setting.
Our jewellery is entirely custom-made.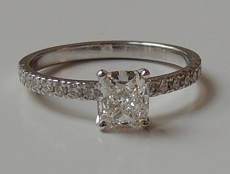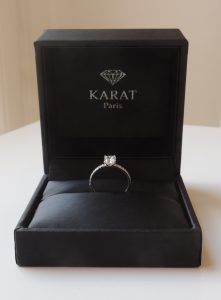 If you would like to create your own jewellery, feel free to contact us, and we will make suggestions according to your budget.