Diamonds come from all around the world and have different characteristics depending on the country from which they originate.
Discover the history of diamond deposits and operations continent by continent.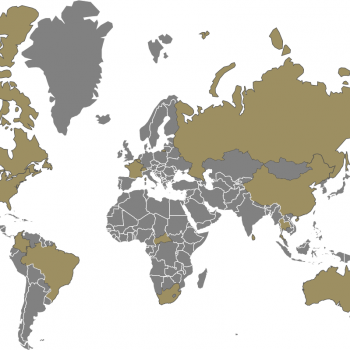 Select the region of the world that interests you and browse the diamond-producing countries there :
The global diamond hub is found here in Antwerp. Here rough and cut diamonds transit daily in the four largest Diamond Bourses.
Diamond deposits are found mainly in Canada which alone accounts for almost 5% of world production.
Brazil, is popular for gem enthusiasts and is South America's largest diamond producer.
Russia, China and India are among the largest diamond producers in the world. Discover their main deposits.
Together, Africa's diamond-producing countries mean that Africa is the world's first diamond area representing more than 60% of the global diamond production.
Still little known on the diamond market, Australia is home to several important deposits of coloured diamonds.