The Golden Jubilee : one of the heaviest diamonds in the world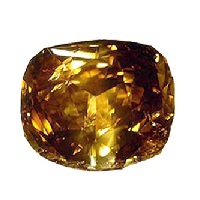 The Golden Jubilee, weighing 545.67 carats, is one of the heaviest cut diamonds in the world.
The rough stone, which weighed 755 carats, was found in the Premier mine in South Africa. The renowned cutter Gabi Tolkowski was entrusted with cutting the diamond.
After several months of extensive studies, he obtained a preformed 700-carat stone in which to finally cut the 148-facet cushion shape.
The diamond was sold by De Beers to the Royal family of Thailand who had it set on the royal sceptre for the fiftieth anniversary of the reign of Rama IX.